State of the Art Service Serving Your BUSINESS

Small Business Developers Entrepreneur Producers
To create, produce and distribute high quality programs and services that educate, inform and entertain our audiences and enrich the quality of their lives.
TELEVISION
PublicMedia Broadcasting's public television stations deliver quality PBS and locally produced programming
RADIO
PublicMei is a listener-supported public radio network serving reporting news and information along with a variety of music.
Broadcast Productions
We are committed to telling our stories and producing content that promotes positive images of all creative artist, talented entertainers and especially African Americans.
Our strategy is to build on the success of the two Emmy-award winning seasons of nextTV and leverage the power of the internet and social media to establish a digital media voice that expands the our reach in spaces
Access Channel dedicated
to serving the public, educational and small businesses. MSCNetwork was formed to strengthen our community through increasing and enhancing communication.
This station enables the our staff to keep the people and business companies informed of opportunities including events, activities, policies, procedures, emergencies or
other government initiatives and collaborations advertised among our viewer audience thru many other types of production usages.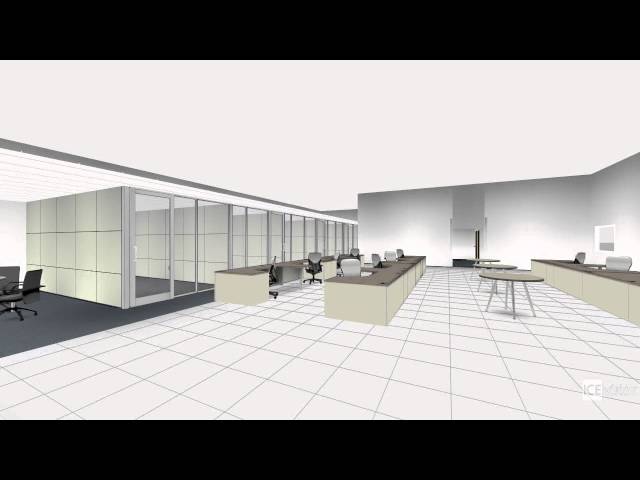 click link: YOUTUBE CHANNEL
We strive to open for increased consumption and usability. A core concept in our digital strategy is openness and transparency in decision making how to illustrate telling success stories by using visualization.
Our vision is to promote innovation, investment, competition and consumer empowerment for the communications platforms of today and the future -- maximizing the power of communications technology to expand our economy, create jobs, enhance U.S. competitiveness and unleash broad opportunity for all Americans.
Digital strategy is foremost in our minds as we execute this vision.
We clearly articulate our goals of openness and transparency, furthering the innovation economy and meeting more business world wide digital strategies.
MSCNetwork, (Small Business Developer Facilities): Provides entrepreneur development assistance, access to industry market research, access to capital, industry growth tools, and innovation support.
Services Include:
• One-on-one business advice and management assistance.
• Assistance with the development of business plans.
• Help with accessing market information and the development of marketing plans.
• Assistance with accessing business financing programs.
• Assistance with financial analysis and planning.
• Access to business education and training opportunities.
• Specialized services in technology, innovation and entrepreneurial development.
MSCNetwork is available for use by the general public. This station is administered by the cable operator providing our viewer/audiences the Educational access channels are used by educational institutions for educational programming (Distance Learning).
The time slots used on MSCNetwork channels typically is allocated among local schools, colleges and universities by our cable operator. Also Governmental access channels are used for programming by our local governments. In most jurisdictions, the local governments directly controls these channels.
Social Media Campaigning Advertising/Marketing Strategies:
Twitter
Follow @MSCNetwork for updates on upcoming meetings, helpful consumer information on blog postings, and breaking News and telecommunications news with links to in-depth coverage.
YouTube
View videos of MSCNetwork, combined official announcements, news and recaps of recent events on the MSCNetwork YouTube channel.
Advanced Technology
DESCRIPTION
The Starting A Business course covers important tools and resources a business owner needs to establish a solid foundation during its early formative years.
Topics for discussion include:
Personal Traits of an Entrepreneur
Marketing Analysis
Legal and Insurance Considerations
Technology for Your Business
Bookkeeping and Accounting Basics
Financial and Money Management
Basics of Business Plan Preparation
Who should attend: Startups
(businesses less than 2 years old)
COURSE LENGTH: 3 HOURS
MSCNetwork Collaborator's Solutions serve Non-Organizations, For-Profit Corporations and Sole Proprietor Entrepreneur's
Job-creation & Employment training opportunities
This class guides participants through the specific components of a well-written and comprehensive business plan to position your business for stability and growth. Attendees will gain confidence in determining revenues, expenses, other business costs, and considerations. This class will help you understand markets and marketing strategies and important human resource topics like hiring the right employees. While you are just starting the business, careful thought must go into succession planning. A financial planning expert will share advice for small business owners as well.
HOURS: 3.5
Creative Design Media Workstations

microenterprise development and small business development programs are

encouraging new small business development. These programs are relatively new to the US and have demonstrated success in the low-income communities where they have been targeted. Most provide combinations of credit, technical assistance, training, and other business and personal assistance services to entrepreneurs.




"as shifting resources from areas of low productivity and yield to areas of higher productivity and yield." This working definition applies to a small business center assisting the women of color using human resources to establish businesses within our underserved neighborhood communities. Starting businesses in deprived urban areas of Chicago low-income sections also creates a shift in revenue, with more capital remaining and circulating within the urban community businesses. Businesses owned by women of color entrepreneurs have the potential to provide better service and better meet the unique needs of the most of our neighborhood communities; changing the value and satisfaction obtained from current resources by the consumer. Entrepreneurship would reduce the flow of capital away from the undeserved neighborhoods, increasing wealth accumulation and advancing innovation within the community for further development.





17924 Halsted Street

HOMEWOOD, IL 60430


Mon-Fri: 10:00 am - 5:30 pm
Sat: 12:30 pm - 5:30 pm
Sun: Closed

0

/